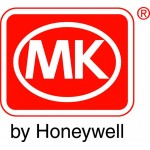 With decades in the industry, MK Electric continuously evolve to meet the ever-changing demands of their customers and the market place in general, who require innovation and superb quality. They manufacture a variety of accessories, suitable for electrical projects in both domestic and commercial environments. Their range of Sentry consumer units are designed to suit any interior, blending seamlessly wherever they are installed.
MK are a popular choice amongst tradesmen and DIY-ers. In fact, they have been a market leader since 1919, known for reliability and outstanding performance. Their consumer units comply with the most up-to-date regulations to ensure they work as they should, with limited safety concerns. Not only are they functional, their slimline appearance is aesthetically pleasing, meaning they won't look out of place once installed.
All units from the Sentry range are white in colour and fixed with a switch disconnector, as well as the necessary split-load cabling. They are made using corrosion resistant material and are easy to install.
What is a Consumer Unit?
A consumer unit, which you may know as a fuse box, is a vital feature in any building because it distributes electricity across the circuits. To ensure you and other people in the building are safe, wires connected to a consumer unit must be thoroughly tested by a qualified electrician.
At AW Electrical Supplies, we are proud to stock excellent quality products from renowned brands. When ordering from us, you can rest assured you will have purchased a product that you can rely on for years to come. You can browse our MK Sentry consumer units below, or shop for other brands on our website. Please feel free to contact us if you have any questions or require some advice. Alternatively, you can pop into our branch and browse our products in person.