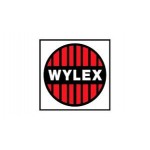 Wylex Consumer Units
Wylex was established back in 1897 and was responsible for presenting the first consumer unit to the electrical industry. Since then, Wylex have continually evolved and consequently increased their range of circuit protection devices. In fact, they are now renowned for their outstanding quality products.
Consumer units by Wylex include many fantastic features and represent an apparent devotion to electrical safety. Installation of their products is trouble free, however, it's important to note that Wylex consumer units can only be used with Wylex devices (e.g. MCBs or RCBOs).
MCBs
The miniature circuit breaker (MCB) is the up-to-date alternative to old fuse wires. They have increased sensitivity to over current than fuses, meaning the electrical circuit will automatically switch off during abnormal or faulty conditions.
Installing an MCB is an essential method for preventing damage to an electrical circuit. They can be reset to resume normal operation and are usually maintenance free. This offers enhanced safety and convenience, with considerably lower operation expenses.
Browse our range of Wylex products below and expect speedy delivery of your order. If you prefer, you could also pay us a visit in store. Don't hesitate to give us a call if you have any questions.