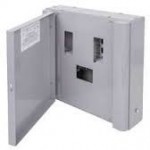 At AW Electrical, we offer an extensive variety of distribution boards for domestic, commercial and industrial use. A distribution board is the part of an electricity supply system that segregates power into secondary circuits throughout the building, whilst simultaneously providing protection from the associated electrical risks.
You can expect only the best from Memshield 3. Their distribution boards have seen continual development thanks to experienced feedback from electrical contractors, as well as their knowledgeable manufacturers. As a result, Memshield 3 distribution boards provide safe, consistent and all round fantastic performance, protecting your electrical power distribution systems. Careful manufacture of these products eradicates distortion during installation.
AW Electrical is proud of our supply of superb quality products. You will not be waiting long for your order because we aim to deliver in no time at all, always focussing on customer satisfaction. Please view our range of Eaton's Memshield 3 products below, discuss with a professional member of staff over the phone, or pop into our store at your earliest convenience.