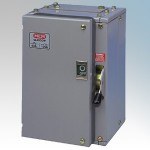 A switchgear is a generic term that refers to the range of equipment used for adjusting, switching and protecting the electrical circuits and devices throughout a building, under both normal and abnormal conditions. It includes a variety of products such as switches, fuses and circuit breakers, many of which are supplied by AW Electrical. The need for consistent and trustworthy switchgear is of the utmost importance. It is required at every switching point in the electrical power system
Our expert knowledge of British standards and electrical installation jobs means that we only stock the very best and most reliable units in the industry, so that you can rest assured that the core of your electrical job is safe and secure. You can order online, over the phone, or visit our branch and choose from an assortment of products and quality brands.
The choice of stock, from busbar chambers and fireman switches to consumer units and distribution boards, is specifically tailored to our customers' needs. However, if there is anything you cannot find on the website, don't hesitate to contact us. We hold more stock in our branch or can even order items in if necessary.
BG Consumer Units
A consumer unit, also known as a fuse box, is a vital aspect of your home and should be easy to find. It controls and distributes electricity and should be replaced immediately if a fault is detected.
The BG consumer units available at AW Electrical Supplies are designed to limit any risks that are typically associated with the standard model. For example, they are made with a non-combustible material that prevents the spread of fire in the event of defective component.
Eaton Memshield 3
Eaton's Memshield 3 distribution boards are designed to protect the electrical circuit, as well as other equipment, and are known to provide safe and reliable performance. They have evolved with time through detailed knowledge and continual feedback from electrical contractors to the manufacturers.
Wylex Consumer Units and MCBs
Wylex produced the very first consumer unit and are now recognised as providers of superb quality electrical products that customers can trust. They have developed an outstanding range of domestic, commercial and industrial circuit protection devices with a strong focus on quality and providing careful attention to the practical requirements of the contractor.
The miniature circuit breaker (MCB) is the modern equivalent to old fuse wires. Fitting an MCB is an essential part of preventing damage to an electrical circuit.