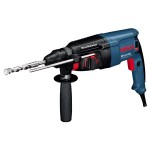 Your job is hard enough without having the stress and strains of having the right tools. So take a look at our range of power tools and find the perfect thing for the job. We work with the top brands in the industry to bring you reliable, safe, and long-lasting tools for any electrical or building job.
We have a number of tools to buy online below. If you can't find exactly what you need, give us a call on 0209 344 9764 or visit us at our Enfield trade counter – we stock a huge range of tools from brands such as Dewalt, Makita, Bosch, and Stanley. We can arrange delivery over the phone or online, or you can pick up your order from the shop whenever it suits you.
Choose from 110v or 230v, cordless, combi, or 110v leaded power tools so you have exactly what you need. We also sell accessories for the majority of products we stock so you don't need to replace the whole unit if just one part has gone wrong.